How To Apply
Information on how to apply to the Executive MBA program.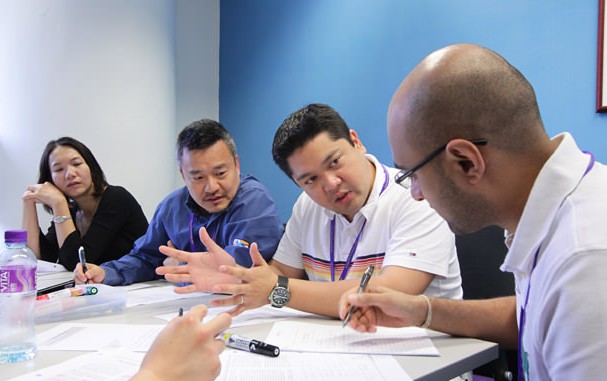 How To Apply
In order to apply to the Kellogg-HKUST Executive MBA program, you can fill out the online application. The documents required are as follows:
A letter of sponsorship from the appropriate officer in the applicant's organization which describes the organization's understanding of its commitment to financial support and time requirements (a sample letter is available here);
Results of the International English Language Testing System (IELTS) or Test of English as a Foreign Language (TOEFL) for applicants who were educated at institutions where the primary language of instruction was not English and whose native language is not English;
One business card;
Copy of Identity document;
CV; and
Application fee of HK$5,000.
Upon submissions, your two recommenders will receive an email invitation to complete their online recommendations for you.
The following documents must be submitted to the program office directly:
Original copies of official transcripts with grades from all universities attended (a transcript request form is available here), and/or
Original copies of official proof for professional qualifications
An interview is required for admissions to the program.
Enrollment is limited and qualified applicants are accepted on a first-come-first-served basis. To start your application, please click here.
We would be happy to arrange a coffee chat with you to discuss your candidacy further. Please visit here to make an appointment.